ML+X is a community of practice that brings together students, researchers, and industry professionals who share an interest in using machine learning (ML) methods (e.g., regression, classification, clustering, NLP, reinforcement learning, etc.) to advance their work (X). Community events and activities aim to help ML practitioners explore the challenges and pitfalls of ML, share knowledge and resources, and support each others' work. Join the community to learn more!
Join the Community!
Anyone who is working with or wants to learn more about ML methods is welcome to join! Join our Google group to be notified of upcoming events, and join our Slack channel (#ml-community) to stay connected with the community! New members are encouraged to introduce themselves in Slack.
Join Google Group     Join Slack Group
If you have any trouble joining either platform, please send an email to facilitator@datascience.wisc.edu.
Interested in Sponsoring Us?
We are actively seeking sponsorships as we continue to grow and expand of our thriving community! Your generous support would play a pivotal role in enabling us to consistently deliver unparalleled value to our members through machine learning workshops, discussion forums, social gatherings, and more. Visit the sponsorship page to learn how your organization will be represented as a sponsor of ML+X.
Events
Each monthly ML+X forum highlights two ML applications that share a theme followed by communal discussions and project feedback.
Where: Orchard View Room (rm. 3280), Discovery Building & via Zoom. Join the google group to receive a calendar invite (with Zoom link) and other updates.
When: Monthly on Tuesdays, 12-1pm. Fall 2023 dates include Sept. 19th, Oct. 10th, Nov. 7th, and Dec. 12th. Spring 2024 dates include Feb. 13th, March 12th, April 9th, and May 14th.
Share Your Work! We encourage anyone who is using ML in their work to present at one of the ML+X forums. If interested, please fill out this brief google form.
Spotlight Events

Event Archive

Artificial evolution of a fluorescent protein technology using large language models

Mike Killoran | Large Language Models for Protein Engineering | 5/2/2023

Characterizing the building blocks of human perceptual similarity in abstract drawings using deep neural networks

Kushin Mukherjee | Representations of Learning | 4/11/2023

Bias in machine learning: the good, the bad, and the ugly

Chris Endemann | Bias & Fairness | 12/6/2022

Computer vision for animal monitoring: challenges of a real-world application

Joao Dorea | Computer Vision | 10/4/2022

Each forum highlights a different machine learning topic for community members to explore and discuss. Past themes have included methods for evaluating bias and fairness, large language model applications, computer vision applications, representations of and for learning, computing resources, and more. Click the button below to explore all past topics and projects discussed at the monthly ML+X forum!
Anyone interested in ML is welcome to attend the community's monthly social, "ML+Coffee". Coffee and tea provided! Attendees are encouraged to bring their laptops to discuss any ML problems/projects.
Where: Room 1145 of the Discovery Building. This room is located on the west side of the building on the first floor — near to the building exit that leads off to Subway/QQs/Library.
When: Monthly on Wednesdays, 9-11 AM (the morning after each ML+X forum). Show up anytime between 9-11 AM and stay for as long you'd like. Fall socials will take place on Sept. 20th, Oct. 11th, Nov. 8th, and Dec. 13th.
Have a paper you want to discuss? Have a demo you want to give? Want to run a lunch social or a mini workshop?
Then reach out and we can help facilitate, advertise, or host your event within the ML+X community!
Send an email to facilitator@datascience.wisc.edu to discuss more!
Workshops
Learn to Teach & Teach to Learn
Our ability to offer numerous workshops year-round is made possible through UW-Madison's Carpentries Community — a group of volunteers dedicated to teaching computational workshops that quickly advance researchers' ability to reproducibly analyze, visualize, and model data.
If you're curious about helping or instructing at a workshop, review the FAQs page and join the Carpentries Google group to be notified of upcoming volunteer opportunities. You do not need to be an expert in a topic that you'd like to help teach, and members have plentiful opportunities to attend workshops to advance their skills. Members also have the opportunity to participate in an optional instructor training program.
Thank You ML+X Sponsors
ML+X is grateful to our sponsors for providing us monetary support in achieving our goals helping ML practitioners explore the challenges and pitfalls of ML, sharing knowledge and resources, and supporting each others' work.
See and learn about our sponsors by clicking their logos below.
Leadership Team
This is an accordion element with a series of buttons that open and close related content panels.
Interested in Joining ML Community Leadership Team?
The ML Community welcomes members to join its leadership team! The leadership team helps grow and sustain a lively and engaged community of practice, and ensures ML practitioners across campus have ample opportunities to discuss challenges, learn from one another, and support each other. Anyone passionate about ML and community is welcome to join—including students, no minimum experience required!
The leadership team meets once per month to: brainstorm and plan events and resources to serve the needs of ML practitioners on campus; select themes and recruit speakers for events; strategize ways to create a lively community and increase engagement; collaborate with other ML-related groups on campus.
To join the leadership team, please email endemann@wisc.edu with a brief summary of your interest in machine learning and/or communities of practice.
Salsabil Arabi (she/her)
Research Assistant
Information School
Mariah A. Knowles (she/her)
Data Science Facilitator
Data Science Hub
Zekai Otles (he/him)
Research CI Consultant
Information Technology Office
Chris Endemann (he/him)
Data Science Facilitator
Data Science Hub
Yin Li (he/him)
Assistant Professor
Biostatics and Medical Informatics
Yuriy Sverchkov (he/him)
Scientist II
Biostatics and Medical Informatics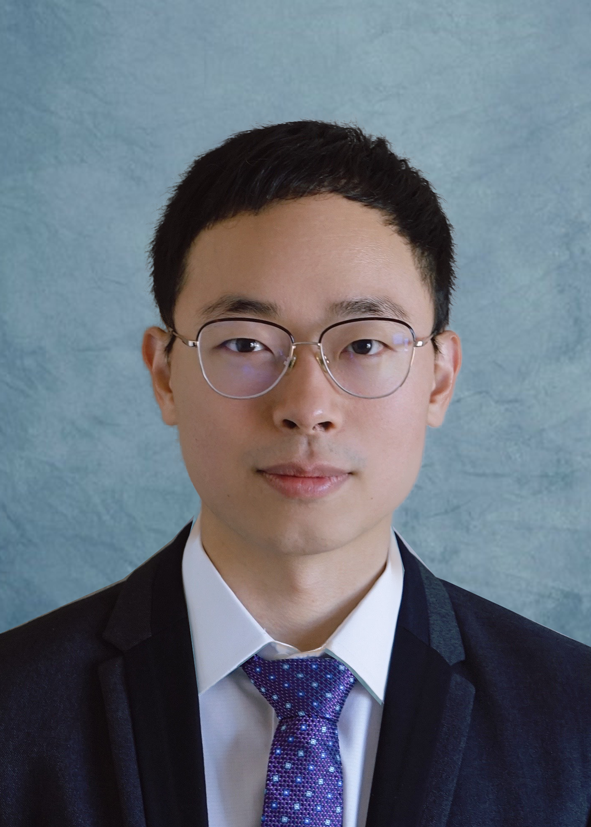 Junjie Hu (he/him)
Assistant Professor
Biostatics and Medical Informatics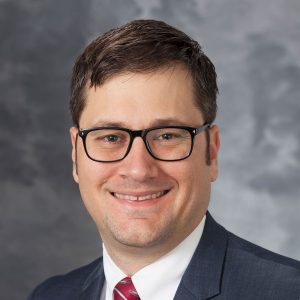 Alan McMillan (he/him)
Professor (CHS)
Radiology
Rene Welch (he/him)
Scientist III
Biostatics and Medical Informatics
See Also
To get one-on-one help with any data science, machine learning, or programming related question, come to the Data Science Hub's Coding Meetup, Tuesdays and Thursdays, 2:30–4:30pm CT. For appointments outside these hours, please fill out the Find A Facilitator Routing Form to be directed to a facilitator with the expertise you need.
Community members are always welcome to assist in answering questions that come up during Coding Meetup. If you would like a chance to help students and researchers tackle data science questions, please reach out to the Data Science Hub at facilitator@datascience.wisc.edu to be setup as a volunteer consultant.